Early in 2015, Caitlyn Jenner was involved in a fatal multi-vehicle that resulted in two lawsuits against her: one for wrongful death by the family of the woman who died in the crash, and a second lawsuit for property damage and personal injury brought by another driver who was rear-ended by Jenner.
The crash also fractured the spine of a 73-year-old woman.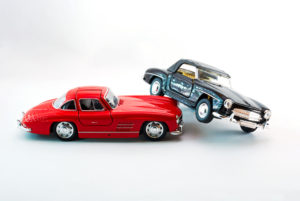 Investigators established that Jenner's speed was unsafe for traffic conditions.
According to reports, her insurance policy was capped at $500K, which seems like a lot until I think about the extent of damage in this particular case.
She could be considered an underinsured motorist.
Both lawsuits were settled out of court for an undisclosed amount, but it got me thinking how critical standalone personal umbrellas really are, especially when they're topped off with excess UM/UIM (uninsured motorist and underinsured motorist).
A policy like this would give a one-two punch: The umbrella protects the insured's assets if they're at fault; and the excess UM/UIM protects the insured if the person who caused the accident was only carrying minimum state limits- or simply not enough coverage for the accident.
So if the injured parties in this case had a personal umbrella with $1 MM excess UM/UIM, it would have kicked in after the at-fault party's policy limits and the insured's auto UM/UIM were exhausted to take care of things like lost wages and medical bills.
Contact Southern Insurance Associates today at 706-996-8788 or Info [at] SouthernInsuranceAssociates [dot] com to see about Excess UNM coverage. We're here to help!